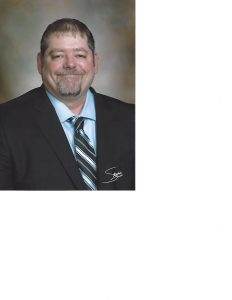 Trabor Bauer
Alliance, NE
Nebraska Sugarbeet Growers
A fourth-generation beet farmer. Trabor Bauer grew up being a farm kid northeast of Alliance, Ne helping his Dad along with his siblings. After graduating high school he attended the University of Nebraska Lincoln majoring in Architecture. After his second year of college he joined his father at home in farming but that was short lived as he had to make the decision to sell the farm.
For several years afterward he worked full time for BNSF Railway and part time for a farmer in the Alliance area. In 2006 he married his wife Brittney. In 2006 Trabor was able to have his first beet contract when his farmer employer gave him a chance to partner on a field of beets with him.
In the winter of 2010-11 Brittney and Trabor decided to start a farm of their own. Since that time, their farm now has 4000 irrigated acres of corn, dry edible beans, wheat and sugarbeets. Trabor was elected to the Nebraska Sugarbeet Growers Association in 2014 and became a director on the WESTCO coop board and BBDC board.
Trabor continues to enjoy farming and the challenges it represents while trying to preserve the integrity and future of our industry so others may have the chance to do the same.
2023 ASGA Annual Meeting
January 29-31
Washington, DC
-- Details to follow --