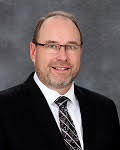 Tim Deal
Doran, MN
Minn-Dak Farmers Cooperative
Tim Deal is a fourth generation farmer from Doran, Mn. He has served on the MinnDak board since 2012 and the ASGA board since 2016. 
 Tim and his wife Kathy have three children and six grandchildren. Their son Josh and his wife Beth, have been taking over the reins of the farm since 2014 becoming the 5th generation farmers on their land which was homesteaded in 1879.
 On their farm, they grow sugarbeets, soybeans, corn, spring wheat and other specialty soybeans.
 Tim is serving on the compensation, biotech and executive committees at ASGA.
2023 ASGA Annual Meeting
January 29-31
Washington, DC
-- Details to follow --