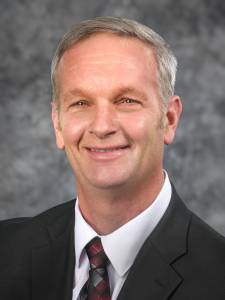 Scott Smith
Pigeon, MI
Michigan Sugar Company
Scott farms with his brother and father in the thumb of Michigan. Smith Family Farms grows 500 acres of sugar beets, as well as corn, wheat, navy beans, and soybeans. Scott is a 5th generation farmer and 3rd generation sugar beet grower. Scott and his wife, Nancy, have 3 children, Jason (Emily) Smith, Sara (Adam) Katt, Katie (Nick) Verhaar, and 6 grandchildren. He is a graduate of Michigan State University.
Scott was elected to the Michigan Sugar Board of Directors in 2021. He became a member of the ASGA Board of Directors in 2022.
2023 ASGA Annual Meeting
January 29-31
Washington, DC
-- Details to follow --