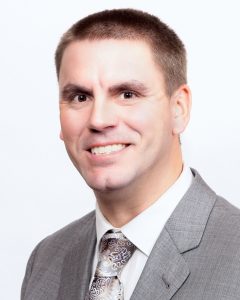 Nate Hultgren
Raymond, MN
Southern Minnesota Beet Sugar Cooperative
Nate Hultgren farms with his brother and father in west central Minnesota near Willmar. Hultgren Farms raises 1,200 acres of sugarbeets, as well as corn, soybeans, alfalfa, sweet corn, peas, kidney beans and beef cattle on 6,000 acres. The farm is also a partner in neighboring Meadow Star Dairy, which milks 8,000 cows. Nate is a fourth generation farmer. He and his wife, Jaime, have 5 children: Lily, Nora, Elias, Ruby and Oliver.
Nate serves on the Board of Directors at Southern Minnesota Beet Sugar Cooperative. He became a member of the ASGA Board of Directors in 2016 and serves on the Public Relations and Biotech Committees.  Nate also is an advisory board member for Heritage Bank and the Governor's Committee to advise the Minnesota Pollution Control Agency.