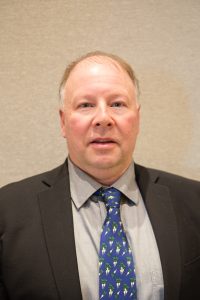 Kevin Etzler
Breckenridge, MN
Minn-Dak Farmers Cooperative
Kevin farms with his dad (an original stockholder with Minn-Dak Farmers Cooperative) and raises sugarbeets, wheat, corn, sunflowers, soybeans and corn.  He serves as a Director at Minn-Dak Farmers Cooperative, is on the Board of Agrasure and is a member of his church council.
Kevin and his wife Joanna have 2 sets of twins ages 18 and 13.  The older twins (Andrew and Alyssa) go to college at NDSU and Mankato State.  The younger twins (Emma & Elizabeth) are in 7th grade.
Thank you all for attending our first virtual annual meeting. Recordings are available on-demand. You may request them using the form below.
Save the Date!
2022 Annual Meeting will be held in Scottsdale, AZ
January 30 – February 1, 2022