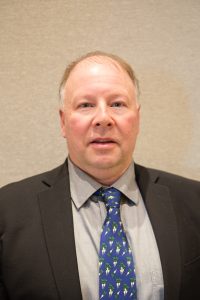 Kevin farms with his dad (an original stockholder with Minn-Dak Farmers Cooperative) and raises sugarbeets, wheat, corn, sunflowers, soybeans and corn.  He serves as a Director at Minn-Dak Farmers Cooperative, is on the Board of Agrasure and is a member of his church council.
Kevin and his wife Joanna have 2 sets of twins ages 18 and 13.  The older twins (Andrew and Alyssa) go to college at NDSU and Mankato State.  The younger twins (Emma & Elizabeth) are in 7th grade.
Annual Meeting -- SAVE THE DATES !
Feb 6-8, 2020
Orlando, FL
Disney FastPasses:
These partial-day and multi-day tickets are not available for purchase at our Theme Park Ticket Windows, ASGA attendees will need to purchase them through this custom website or in advance through our Disney Ticket
Reservation Center at 407-566-5600.