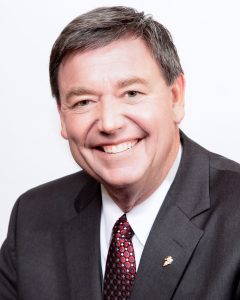 John Snyder, Worland, WY
ASGA President 2014 – 2016
John and his wife, Janet, have been farming for over 40 years, and he currently farms with his father- in-law, brother-in-law, and his son.
A fourth-generation farmer, he raises 860 acres of sugarbeets, as well as malt barley and corn. He and Janet have two sons — Steve and his wife Jamie of Worland, and Jason, his wife Kaylan, and daughters Abigail and Eliza of Plano, Texas.  He is also on the Board for Wyoming Sugar Company; Treasurer of the Upper Bluff Irrigation District, President of Worland Bench Drainage District; Elder at Zion Evangelical Lutheran Church, and a member of the ANB Bank Advisory Board.
2023 ASGA Annual Meeting
January 29-31
Washington, DC
-- Details to follow --