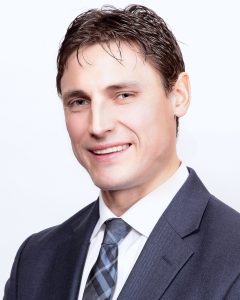 Joel Gasper
Crookston, MN
Red River Valley Sugarbeet Growers Association
Joel and his wife Tiffany farm sugar beets, edible beans, and hard red spring wheat in Crookston, Minnesota. In addition to managing their farm, Joel and Tiffany own and operate an edible bean processing facility located just outside of Crookston.
Joel proudly serves as an Executive Board Member of the Red River Valley Sugar Beet Growers Association. He also serves on the Crookston Township Board and enjoys coaching youth hockey during his spare time.
The Gasper's have 4 children; Colton (7), Evelyn (6), Carter (3), and Beau (1)
Annual Meeting -- SAVE THE DATES !
• February 2nd 10am – 1pm:
A BRIGTHER FUTURE: What Does 2021 Hold For American Agriculture And Sugar?
• February 2nd in the Afternoon:
Sponsor Exhibit Hall
• February 3rd 10am – 1pm:
Challenges And Opportunities For Sugar In 2021
• February 3nd in the Afternoon:
Sponsor Exhibit Hall
Virtual Conference Starts In...
NOTICE
ASGA's 2021 Annual Meeting Going Virtual
Details to Follow...