2020 Annual Meeting Overview
February 6-8, 2020 Annual Meeting – Orlando, FL
Ideally located just minutes from Walt Disney World® Resort, Caribe Royale blends home-style comforts with unbeatable resort amenities for the ultimate Orlando, Florida, experience.
Beautifully appointed, all-suite guest rooms are designed to offer a peaceful retreat for vacationers and business travelers alike. Our villas are large enough for 8 guests, and we offer pet-friendly accommodations, too.
Spanning 53 acres, Caribe Royale guests are treated to an array of leisure activities and family-friendly experiences.  You can lounge by our resort-style pool; indulge in luxurious spa treatments; enjoy poolside libations and alfresco dining; wake up to Sunrise Yoga in our studio; rent a bicycle and explore the area, and much more!
Topics will consist of:
an inside look at the trade policies and politics driving agriculture's future for 2020 and beyond
an in-depth analysis of the dynamics for the 2020 Presidential race
how the House and Senate races are heating up
information critical how consumer's conceptions and misconceptions impact product formulation and purchasing decisions
a valuable perspective on the state of the world sugar market
an overview of the potential for plant breeding innovation that could be available through gene editing
issues that impact supply and prices for one of your most important crop inputs, fertilizers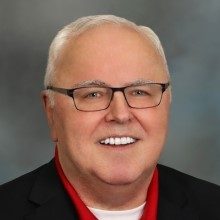 James Wiesemeyer
Washington Policy Analyst, Pro Farmer/Farm Journal
The Farm Economy in 2020: It was a very tough year for the American farmer in 2019. Major trade disruptions supplemented by government payments, very difficult planting and harvest conditions, and uncertain and unpredictable market conditions. What does 2020 look like? What are key issues that could impact the sugar industry? Jim Wiesemeyer will provide an inside look at the key elements that will shape agriculture's economic health for 2020 and beyond. Jim is guaranteed to be insightful, provocative and entertaining.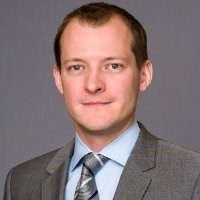 Justin Louchheim
Director of Government Affairs, The Fertilizer Institute
Focusing on Fertilizer: As one of the most important crop inputs, fertilizer is always on growers' minds. Are our supply chains healthy and strong? Are there more regulations coming down pike? Are we better environmental stewards of this important product? Justin Louchheim, Director of Government Affairs for The Fertilizer Institute, will discuss the issues that impact supply, prices and regulations for fertilizers in the years ahead.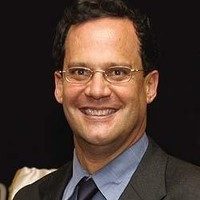 Jose Orive
Executive Director, International Sugar Organization
A Global View: Major sugar industries around the world, like the European Union and Brazil, are under tremendous economic stress. Foreign subsidies are rampant and world prices are depressed. Global sugar demand is being tempered by health policy advocates. Jose Orive, Executive Director of the International Sugar Organization, engages with growers and processors world-wide. He will give his valuable perspective on the pressures sugar growers companies are facing. What does the future hold for many world producers and how does that impact U.S. producers?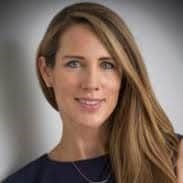 Courtney Gaine
Ph.D., R.D., President and CEO, The Sugar Association
Future Consumption/Demand: Sugar is the number one ingredient U.S. consumers say they want to avoid or reduce. And, while we know that there are many misconceptions about sugar's role in foods and in the diet, food and beverage companies will always reformulate and develop new products to meet consumers' needs. Courtney Gaine, Ph.D., R.D., President and CEO of the Sugar Association, will provide important information about what our industry collectively can to do to help as added sugars now take center stage on the new nutrition facts label and the government reviews new dietary guidelines.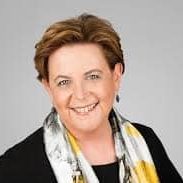 Bernice Slutsky
Ph.D., Senior Vice President, American Seed Trade Association
Gene Editing: Gene editing is one of the greatest discoveries of the 21st century and will revolutionize plant breeding across all commodities and has the potential to bring stronger, healthier, more resilient and productive plants with less inputs in a more environmentally friendly and sustainable way. Bernice Slutsky, Ph.D., Senior Vice President of the American Seed Trade Association, is an authority on plant breeding innovation who will discuss what the possibilities are and how important it is to get the regulations of these products right from the start.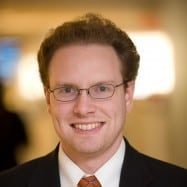 David Wasserman
House Editor, Political Analyst, The Cook Political Report
2020 Elections: The political turbulence in our nation will play out yet again in the 2020 elections. The battle for the White House and control in the House and Senate will chart the course for our nation and will impact agriculture and sugar farmers in the years ahead. David Wasserman, a renowned and highly sought out political analyst for the Cook Political Report, will provide an in-depth analysis of how the key races are shaping up and what to look for on election night in November. You will learn who and what to watch for as the nation chooses its leaders to navigate the challenges that lie ahead.
Check out some of the things to do around Orlando while visiting the conference.
SHOPPPING
Some of the best shopping in Orlando can be found at The Florida Mall and The Mall at Millenia. The Florida Mall is a large shopping complex comprised of over 270 stores. Containing two separate food courts and various department stores, it is a favorite amongst tourists and locals alike. The Mall at Millenia is considered an upscale shopping mall, featuring many clothes, jewelry and electronic stores. It is located right off Interstate-4, 10 minutes from International Drive. For those looking to go bargain shopping, the International Premium Outlets and the Vineland Premium Outlet are a great choice. Both offer popular clothing stores such as Nike, Levi and Ralph Lauren at heavily discounted rates. The outlet malls are located at opposite ends of International Drive. Read More...
Read more at: http://www.orlando.com/top10/10-things-to-do-besides-theme-parks-orlando.htm?cid=ch:OTH:001
DOWNLOAD THE THEME PARK APP
Both Walt Disney World and Universal Orlando have recently released smart phone applications that allow you to make ticket reservations, look up attraction wait times and review restaurant menus. Disney's app also allows you to instantly locate yourself on their interactive, GPS-enabled map. In addition to that, you can also find Character Greeting locations and times. With Universal's app, you can look up show times, locate near-by restrooms and make dining reservations.
Read more at: http://www.orlando.com/top10/10-theme-park-secrets-only-locals-know.htm?cid=ch:OTH:001
CREDIT CARD PERKS
Various credit card companies offer perks throughout the parks, with Chase and American Express at the top of the list. A Disney Visa Card gives cardholder guests the unique opportunity to meet Disney Characters in a private location, away from the large crowds. It also provides a 10% discount on all merchandise as well at select dining locations. There's also special financing for guests purchasing Disney tickets with this card. American Express cardholders, on the other hand, can take advantage of various perks at Universal Orlando. This includes dining and merchandise discounts, as well as specially priced photo packages. Universal Studios also has a designated American Express Lounge providing cardholders with complimentary snacks, drinks, concierge-service and more.
Read more at: http://www.orlando.com/top10/10-theme-park-secrets-only-locals-know.htm?cid=ch:OTH:001
PACK A LUNCH
Theme park dining can be very expensive – especially if you are visiting multiple days in a row. Bringing food and drinks can save you a lot of money throughout the week, given that a bottle of water can cost up to $5 in certain parks. All theme parks are fairly lenient with the amount of food you can bring in, but it's important to note that outside coolers and alcohol are not allowed in any of the Orlando parks. Other great alternatives are the various theme park dining plans. These are pre-paid food plans that allow 2 meals per day and unlimited drinks. For a large family, this often a great money-stretching option.
Read more at: http://www.orlando.com/top10/10-theme-park-secrets-only-locals-know.htm?cid=ch:OTH:001
HIDDEN AND MAGICAL DETAILS
Theme parks go to great lengths to include minor touches which will be missed be the less astute, such as Disney's Hidden Mickeys and Universal's Moaning Myrtle in the Harry Potter restrooms. With a little bit of attention, these finer details can be found all throughout the parks. In Disney's Tomorrowland, for example, the futuristic metal palm trees subtly fold their leaves at night. In Frontierland, there is a winding brown sidewalk in the middle of the path; few know that this represents the raw sewage that Colonial America dealt with during that time.
At Universal Orlando, magical details can be found throughout the Harry Potter-themed land. Certain wand movements, made with a special wand purchasable throughout the park, make curtains flutter, lanterns light up and flowers bloom. You will also find understated details throughout Diagon Alley, such as billboards that were only briefly mentioned in the Harry Potter novels.
Read more at: http://www.orlando.com/top10/10-theme-park-secrets-only-locals-know.htm?cid=ch:OTH:001
WATER RIDES
Ziploc bags and rain ponchos are two great options for keeping you, and your cellphone, from getting soaked. Swimsuits are allowed at most water rides as well, but shoes must be worn at all times. Both Disney and Universal provide paid lockers for guests wanting to bring towels or an extra set of clothes. Plastic ponchos are sold throughout the parks and cost up to $12 each.
Read more at: http://www.orlando.com/top10/10-theme-park-secrets-only-locals-know.htm?cid=ch:OTH:001
REMEMBER WHERE YOU PARKED
Most people forget to make a note of where they left the car, and theme park parking lots are usually just as big as the park themselves. Theme parks have various ways to help their guests remember this, such as colored posts, character pictures or quirky names. The Universal app even has a parking-reminder feature, where you can set the appropriate level and row where you left your car. Remembering this small detail is a big part of ending the night on a good note, as no one likes to end the day by searching through infinite levels of parked vehicles!
Read more at: http://www.orlando.com/top10/10-theme-park-secrets-only-locals-know.htm?cid=ch:OTH:001
SWIM WITH THE DOLPHINS
This preserve allows you to interact with dolphins and tropical fish in an incredibly personal setting. Discovery Cove is comprised of various lagoons and winding rivers, homing tropical birds, otters and bottlenose dolphins. Photo opportunities are available for every animal encounter and the package is all-inclusive. Unlimited food and drink is available by their white-sand beaches all day long. Discovery Cove only allows in a certain amount of people per day, so book in advance! Read More...
Read more at: http://www.orlando.com/top10/10-things-to-do-besides-theme-parks-orlando.htm?cid=ch:OTH:001
AIRBOAT TOUR OF EVERGLADES
This is by far the best way to see what the Florida Everglades has to offer. Most tours last an hour long and cover a vast amount of distance, showcasing various Florida animal species along the way. Many airboat tour companies also stop along the way to feed alligators and watch elusive bird species. Two recommended companies in Orlando include Boggy Creek Airboat Rides and Captain Jack's Airboat Tours, both located approximately 10 minutes from Walt Disney World. Read More...
Read more at: http://www.orlando.com/top10/10-things-to-do-besides-theme-parks-orlando.htm?cid=ch:OTH:001
BEACHES NEAR ORLANDO
Orlando has some amazing beaches just 90 minutes away from the city, which comes as a surprise to some first timers who don't associate Orlando with a day at the coast. But in fact, you can reach the Gulf of Mexico or the Atlantic Ocean in well under two hours so the options of where to enjoy the sun, sea and sand are plentiful. Soaking up the Floridian sunshine while lounging on the beach or strolling on the boardwalk are highly enjoyable alternatives to the attractions and amusements found in Orlando so take a look at what we consider to be the best beaches in the Orlando area of Central Florida. Whether you are looking for miles of soft, secluded sand, big waves and beach breaks or a quaint seaside town with cafes and games arcades we have the right beach town or coastal region for you.
Read more at: http://www.orlando.com/top10/5-best-beaches.htm?cid=ch:OTH:001
VISIT THE BEACH
The most secluded and pristine beach on this list is definitely the Canaveral National Seashore – a sanctuary for wildlife and humans. It is home to many endangered species, including sea turtles who come to the beach to lay their eggs. Like many ocean side cities, the area is ideal for visitors who enjoy outdoor activities. They offer horseback riding, canoeing, kayaking, surfing, swimming, fishing, and boating. If you enjoy hiking, there is a trail near the Visitor's Center. Be forewarned, past the last parking lots on each end are nude beaches. Nudity is legal, and police do patrol the area.
Read more at: http://www.orlando.com/top10/5-best-beaches.htm?cid=ch:OTH:001
DOWNTOWN ORLANDO
The unofficial center of Downtown Orlando, Church Street really is the place to go for first timers wanting to get to know downtown a little better. It's home to some of the city's best restaurants, a bustling nightlife scene and the iconic Railroad Depot (that now sits alongside the newly-built 'SunRail'). As the historic center of Orlando, the old Railroad depot built in 1889 still stands a reminder of the city's long-lost past well before Disney and Universal arrived, while the SunRail commuter rail project links Church Street with three other downtown areas of Orlando. It's here where you'll also find several clubs, theaters, shopping complexes and the huge Amway Center sports arena.
Read more at: http://www.orlando.com/downtown/top10-attractions-downtown.htm?cid=ch:OTH:001
Annual Meeting -- SAVE THE DATES !
Registration opens soon!


2023 ASGA Annual Meeting
January 29-31
Washington, DC
-- Details to follow --