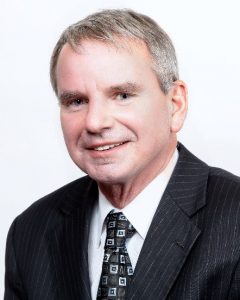 Tom Wadsworth
Sandusky, MI
Michigan Sugar Company
Tom Wadsworth is the co-owner/operator of Wadsworth Farms Inc. He farms with his family in a farming community located near Sandusky, in the Eastern section of the Thumb of Michigan. Tom's family farm has been in operation since the early 1950's when his parents established Wadsworth Farms Inc. Throughout the years they have grown a variety of commodities but focus now on sugarbeets, dry edible beans and corn. They currently farm 6,000 acres of land.
In the mid 80's their family was given the opportunity to be owners of a John Deere Dealership and they have grown to 9 store fronts since then. Tom and his brother Dan own and manage each of the corporations. Tom has four sisters whom are married and operate and manage their own enterprises, which include sugarbeets as well. Their parents are still involved in the family farm.
Tom served on the Michigan Bean Commission board from 2003-2006 and in 2007 was elected to the Michigan Sugar Coop Board and currently serves on the Board of Directors for the Michigan Sugar Company.
Tom has been married to his wife Sally since 2012 and she is actively involved in management and the farm operation. Tom's son (Kenton) and daughter (Hannah) have both just recently graduated with Masters Degrees in the Health Care Field.
Annual Meeting -- REGISTRATION OPEN !
Meeting and Hotel registration open through January 6th.


2022 ASGA Annual Meeting
Hyatt Regency Spa and Resort at Gainey Ranch
Scottsdale, AZ
January 30 – February 1, 2022