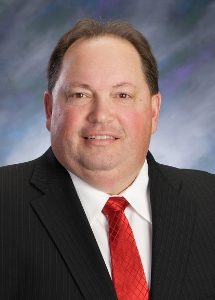 Kelly Erickson is a life-long resident of Kittson County in Northwest Minnesota.  He has been farming for over 36 years, and currently farms with his son.  They raise wheat, soybeans, and sugarbeets.  Kelly is a fourth generation farmer and Scott, his son, is the fifth generation, something the Erickson's are very proud of.
Kelly is the past president of the Red River Valley Sugarbeet Growers Association and is past president of the American Sugarbeet Growers Association.  He was the Chairman of the Drayton Factory District of the RRVSGA and is a member of the Minnesota Soybean Growers, Minnesota Wheat Growers and the Minnesota Barley Growers.  Kelly attended North Dakota State University where he met his wife Karen.  They have been married for over thirty years and have 3 children: Sarah, Scott, and Mary Beth.
Annual Meeting -- SAVE THE DATES !
Feb 6-8, 2020
Orlando, FL
Disney FastPasses:
These partial-day and multi-day tickets are not available for purchase at our Theme Park Ticket Windows, ASGA attendees will need to purchase them through this custom website or in advance through our Disney Ticket
Reservation Center at 407-566-5600.