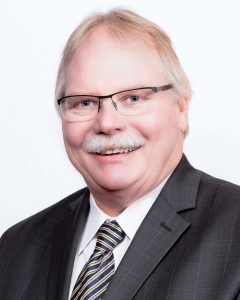 Dan Younggren
Hallock, MN
Red River Valley Sugarbeet Growers Association
Dan, his brother Darryl, nephew Corey and cousin Erik operate a family farm in the northern end of the Red River Valley which is not in its fifth generation. It is a 6,500-acre dry land farming operation that includes sugarbeets, soybeans and wheat. Dan grew up on the family farm and started his career as a self-employed farmer with his father and uncle. He returned to the farm after attending college at NDSU in Fargo.
Dan has been a Board member of the ASGA for nine years. He is the President of the Red River Valley Sugarbeet Growers Association and has served on the board of r8 years. Prior to that, he was Chairman of the Drayton Factory District for your years and a board member for ten years. Dan also sits on the boards of the First Presbyterian Church of Hallock, the Bearcat Face-Off Hockey Booster Club, Hallock Arena Board and Hallock EDA Board, and he is a past member of numerous civic and religious boards.
Dan and his wife, Diane, have been married for over 20 years. Their daughter Kailey is in her senior year at the University of North Dakota—Grand Forks and Blair is a freshman at Minnesota State University—Moorhead.
Annual Meeting -- SAVE THE DATES !
Jan 31- Feb 2, 2021
Austin, TX