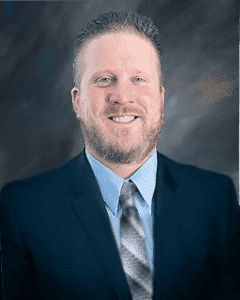 Adam Bauer
Reese, MI
Michigan Sugar Company

I am a fifth generation farmer from Reese, Michigan. I farm with two of my cousins, Ted and Chad, and we have 14 fulltime employees. We raise sugarbeets, corn, soybeans, dry beans and pickling cucumbers. We farm around 8,000 acres in 5 different counties. I am a West District Board Member for Michigan Sugar Company. Sugarbeets have been very important to crop to our operation for 80+ years.
Adam joined the ASGA Board of Directors in 2022 and serves on various committees.
My wife, Katie, and I have two daughters and one son. Harper (7), Piper (4) and Cash (17 months). Just a little fun fact, all five of us were born in the month of December.
Annual Meeting -- SAVE THE DATES !
Registration opens soon!


2023 ASGA Annual Meeting
January 29-31
Washington, DC
-- Details to follow --